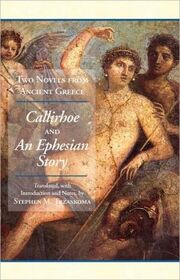 The Ephesian Tale is a tragic romance written in the second century by Xenophen.
Habrocomes is a 16 year old man who is described as handsome and slightly arrogant. Anthia is a chaste woman at the age of 14. The two fall desperately in love after briefly meeting at the festival of Artemis. Both are afraid to profess their love for each other, and they both suffer. 
Ad blocker interference detected!
Wikia is a free-to-use site that makes money from advertising. We have a modified experience for viewers using ad blockers

Wikia is not accessible if you've made further modifications. Remove the custom ad blocker rule(s) and the page will load as expected.